Department
Instructional Staff
Join the team! 🚀
Teach Web Development, UX UI Design, Data Analytics and Cybersecurity, and be part our wide and diversity community. Become an Ironhacker!! 👩🏻‍💻🧑🏽‍💻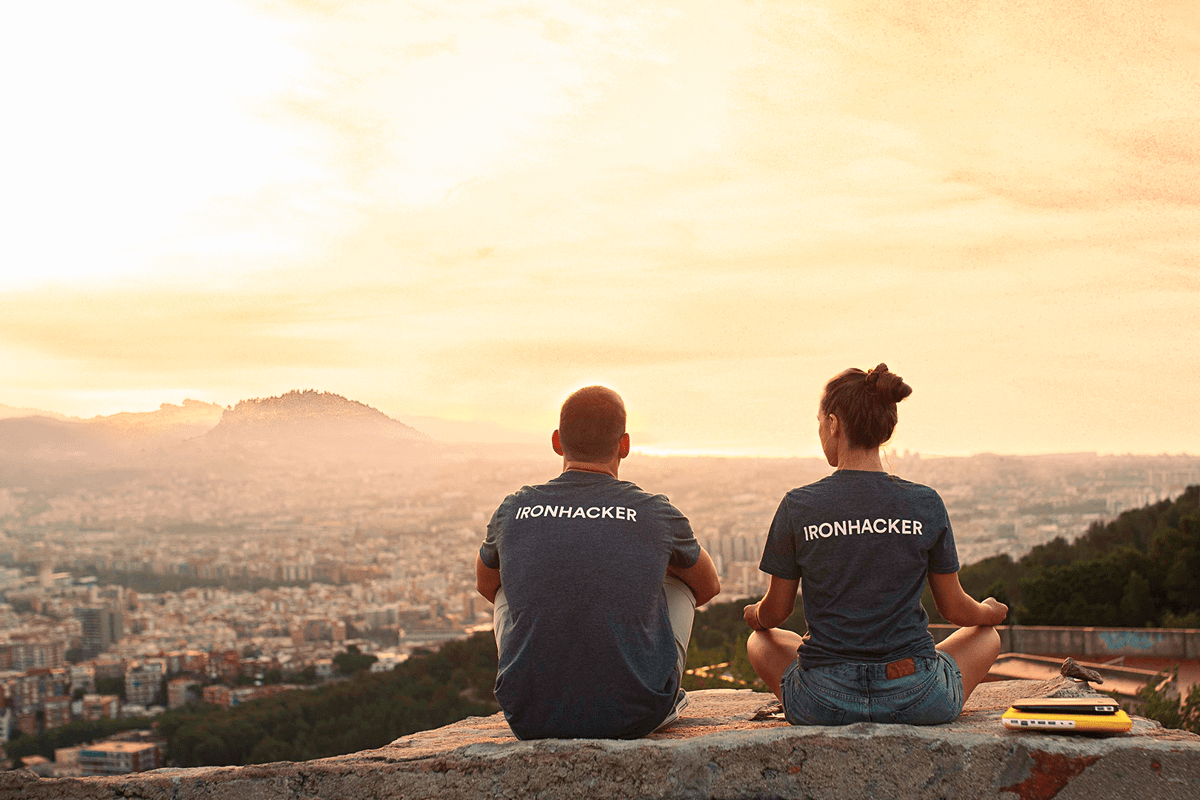 Instructional Team
Our Instructional Team is made by a diverse group of experienced teachers that lead full-time and part-time courses, in-person or remote. At Ironhack, we constantly push ourselves and our students to know more, to keep learning and growing.
Once an Ironhacker, always an Ironhacker 🚀
Become Lead Teacher in one of our bootcamps! 🙌🏼
Web Development

If you have experience as a Full-stack Developer and have knowledge of HTML5, CSS3, JavaScript, Node.js, Express, MongoDB and React, you can teach our Web Development boocampt full-time or part-time 💻


UX/UI Design

Instruct how to design and build app experiences for the digital world. Upskill student's knowledge in user experience, research, Figma, design thinking, and user interface 📲 If you are proficient with Figma, and have experience with HTML5/CSS3, apply with us!

Data Analytics

Teach students to use Python, SQL and Tableau. Guide them so they can develop statistical knowledge , carry out analysis, transform data into excellent visualizations and present their conclusions with a strong story telling 📊🗣

Cybersecurity

If you have strong knowledge in Network, Os, Network mechanism, Cybint, Cybersecurity best practices, you can join us as a first-line of defense in this bootcamp 🦾
How would you like to collaborate with Ironhack?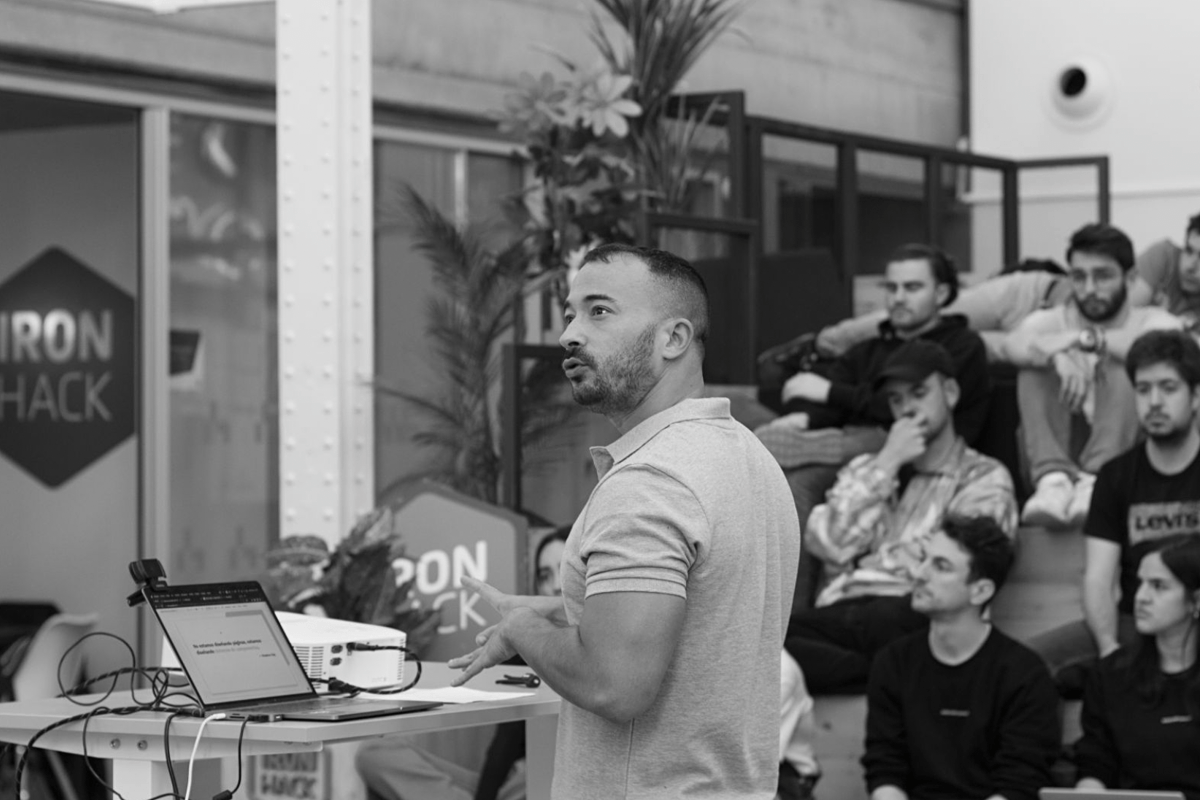 Full-Time Bootcamps
As an instructor for our nine-weeks, full-time bootcamp, you'll prepare students for entry-level positions. Strengthen your leadership and coaching skills.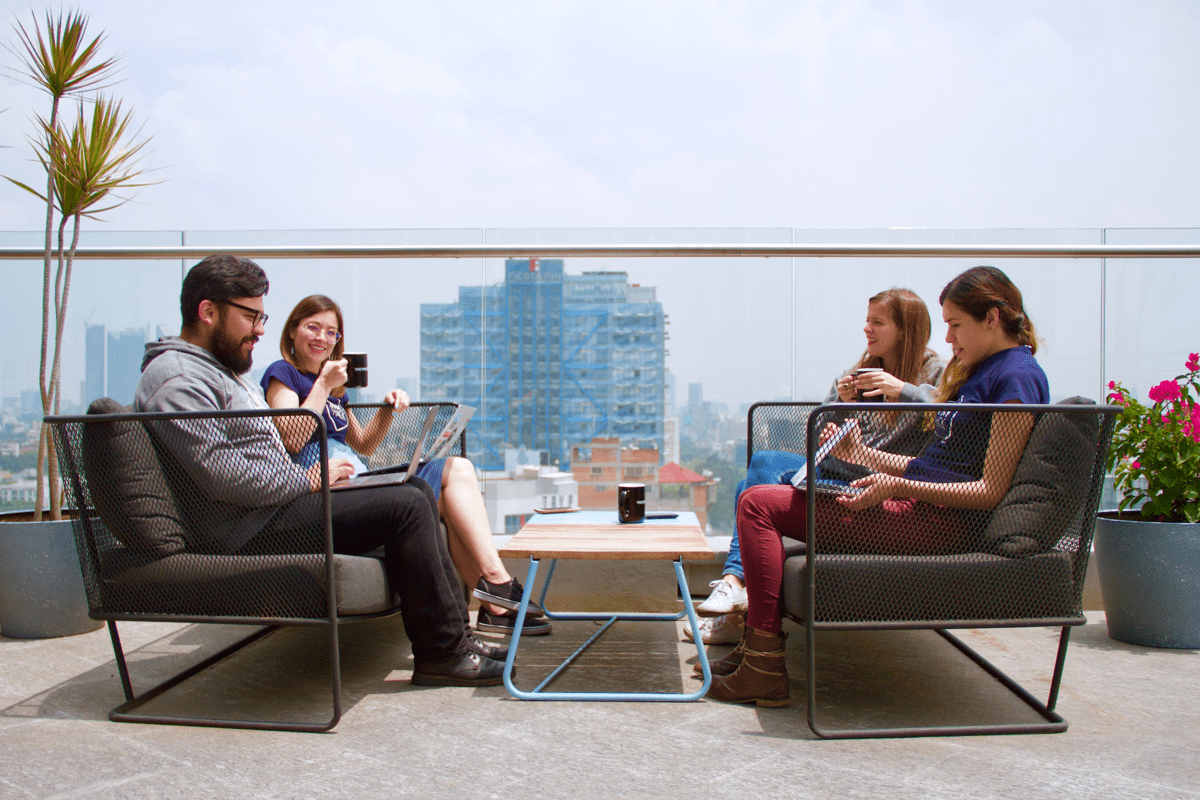 Part-Time Bootcamps
Some of our teachers combine their work as a teacher with a job in industry. As a part-time instructor, you will lead classes two weekdays during the evening and on Saturdays. Strengthen your technical skills by teaching others.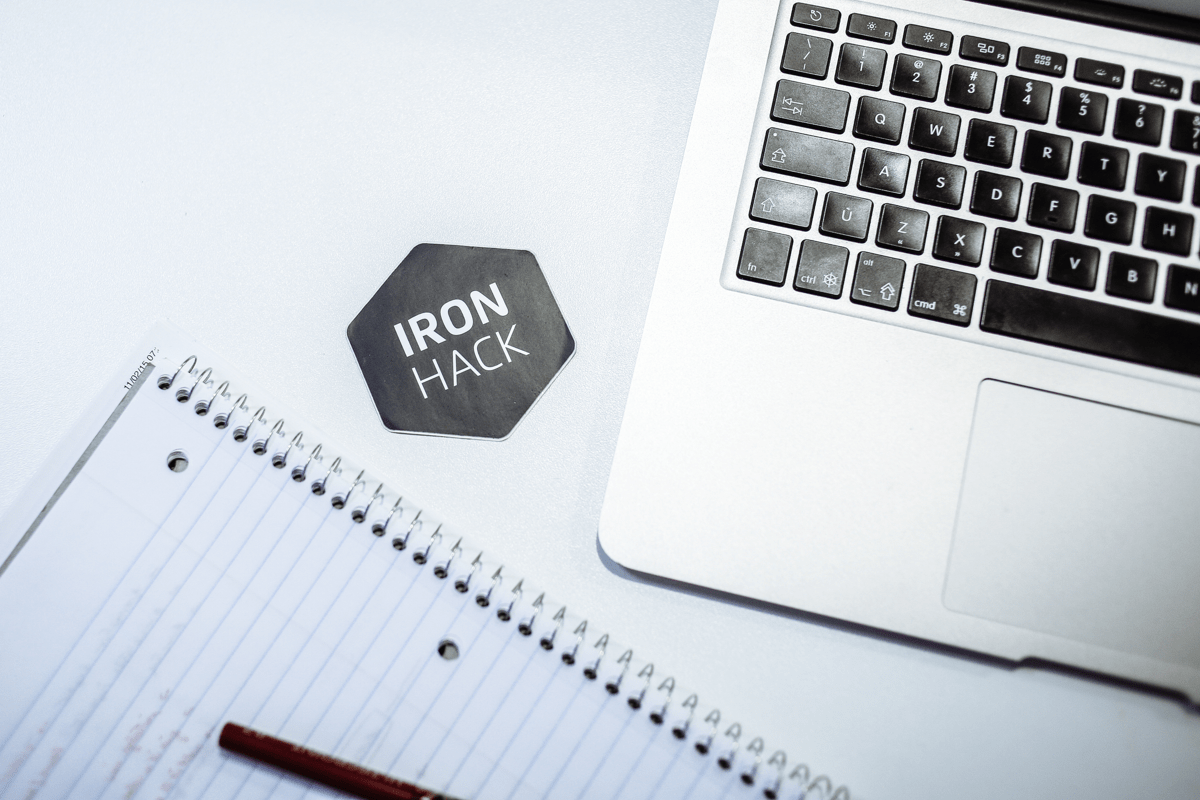 Subject Matter Expert, Workshops and Masterclass
Be part of our international team and transform the education space and the way we learn. As a member of the Ironhack family, you will connect with industry leaders and motivated professionals. Teach our curriculum or contribute by creating your own materials.
Why become a Teacher at Ironhack?
A global school and tech community

At Ironhack, we're doing more than educating the next generation of digital creators; we are fostering a global community of tech talents. No matter which of the campuses, teaching at one of our tech schools expands your network thanks to a distinctive ecosystem.

Impact on People's lives

We empower students to create a new path - one that leads to meaningful careers in software development, product design, or data analytics in a fraction of the time and cost of traditional education.

Strengthen your leadership and technical skills

Refine your own technical skills by teacher others. Becoming a better communicator/facilitator/mentor by teaching.

Access to internal mobility and career development

Once you join Ironhack, your career doesn't stop at being an Instructor, you can evolve your role over time. From collaborating with the B2B team, being a Subject Matter Expert to working on bootcamp's content as a Curriculum Engineer.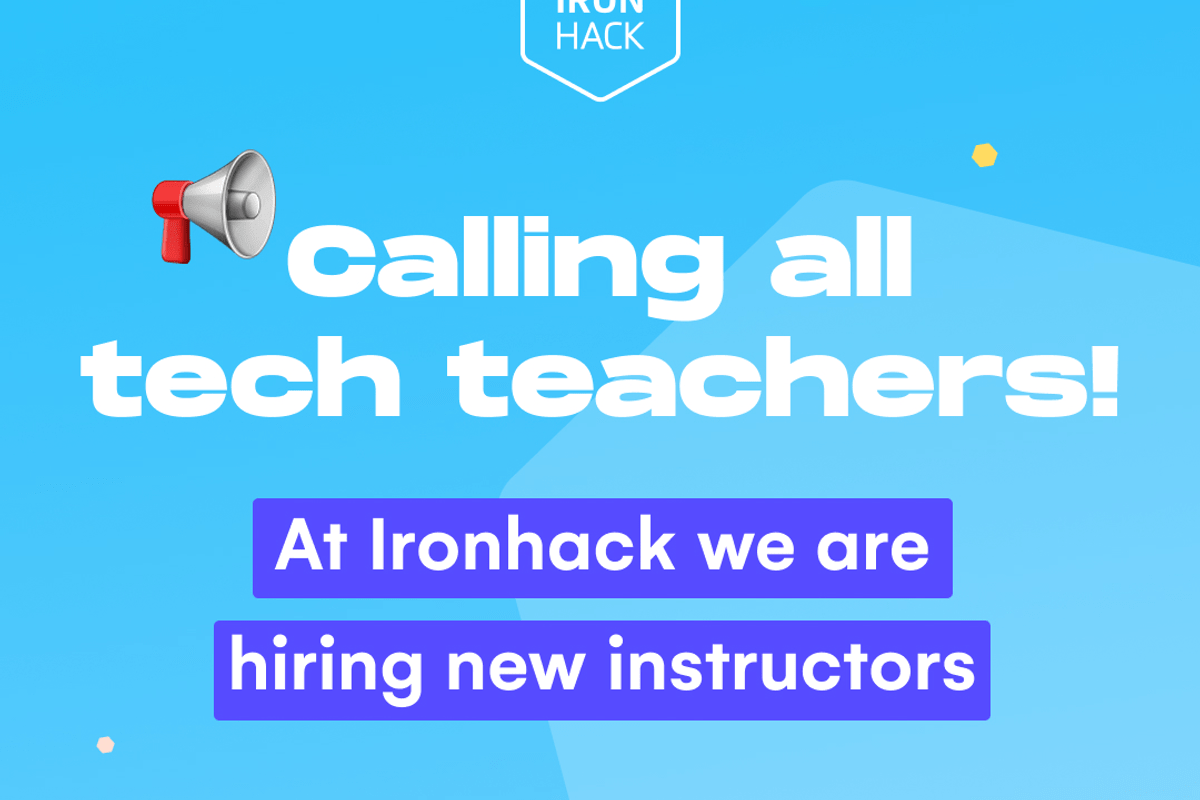 Perks and Benefits
A huge network around the globe
Being part of a fun and social learning environment
Tons of amazing events with our students and community of instructors
Expand your network with newcomers and fellow experts
You'd be making a huge impact on people's lives by contributing to a globally taught curriculum!